All You Need to Know About Peak Pilates Reformers
The practice of Pilates does not require a reformer, the exercise equipment created by founder Joseph Pilates, but in order to really delve into this workout, it's great to have one. A reformer like those offered by Peak Pilates allows practitioners to do more exercises, create variations in resistance and intensity, and see more benefits from each workout. Here, we review Peak Pilates reformer line-up.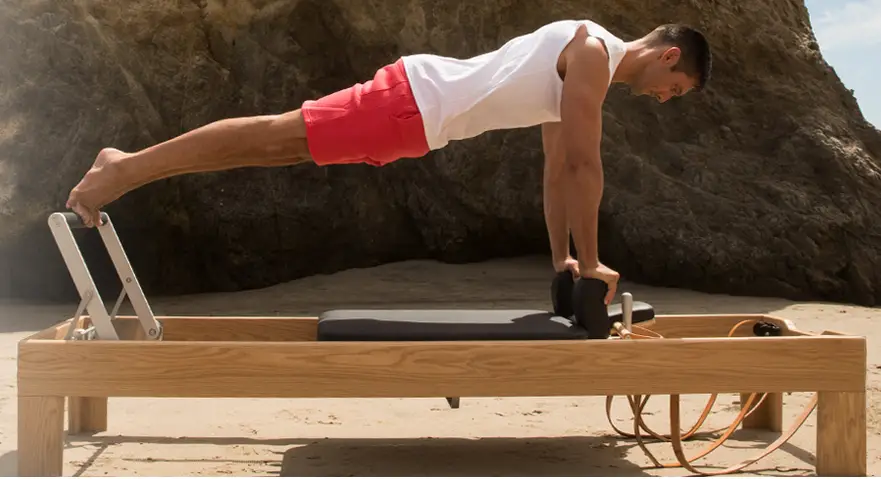 The reformer you choose matters, which is why Peak Pilates has been perfecting the machine while remaining rooted to the original Pilates discipline for nearly 25 years. The company combines elegant style with durability and functionality. With machines for the home and the studio, there is a Peak Pilates reformer for everyone.
About Peak Pilates
Peak Pilates is one of the many brands of fitness equipment manufactured and sold by Mad Dogg Athletics. Founded in 1991, the company first debuted its spinning bike to the world, helping to launch this style of gym workout to the heights of popularity. In addition to the equipment, Mad Dogg offered a certification program for spinning instructors. Since then, the company has become known for providing both high-quality fitness equipment and top-notch training and education.
In 2009, expanding its market, Mad Dogg acquired Peak Pilates, an existing brand. Since that acquisition, Peak Pilates has become a leader in both equipment and instruction for Pilates. Other Mad Dogg brands include CrossCore, Ugi, Resist-a-Ball and SpinFitness. The company now runs thousands of fitness facilities and provides equipment and training for instructors around the world.
What Makes Peak Pilates Reformers Special
The Peak Pilates brand originated in Colorado, where the founders took inspiration from the Rocky Mountains and the elegant movements of Pilates workouts. They began to create machines, equipment and accessories that both followed the practices of Joseph Pilates and looked sophisticated and stylish.
Unlike other reformers that are made from metals and plastic, many of the Peak Pilates machines are constructed with natural, beautiful materials. These include traditional types of wood, sustainable bamboo and high-quality metals.
The machines honor the legacy of Joseph Pilates, staying true to his original philosophy of movement and exercise. The Peak Pilates reformers are not overly complicated. They adhere to the integrity of what Pilates set out to accomplish with his inventions.
In addition to reformers, Peak Pilates offers tower systems that can be added to reformers, Cadillacs, barrels, chairs and add-on accessories. The company is also a leader in training Pilates instructors. The education programs teach the original exercises and how to lead others through those movements. The overall approach is one of mind-body, holistic wellness.
Peak Pilates Reformer Models
All Peak Pilates reformers are made with the best possible materials. They have been designed to preserve the original intentions of Joseph Pilates while also using modern technology for sustainability, durability and safety. Peak Pilates machines are among the best in the world, which is reflected in the retail prices. There are a few models that offer pricing to work with the home enthusiast and the serious studio owner.
fit Reformer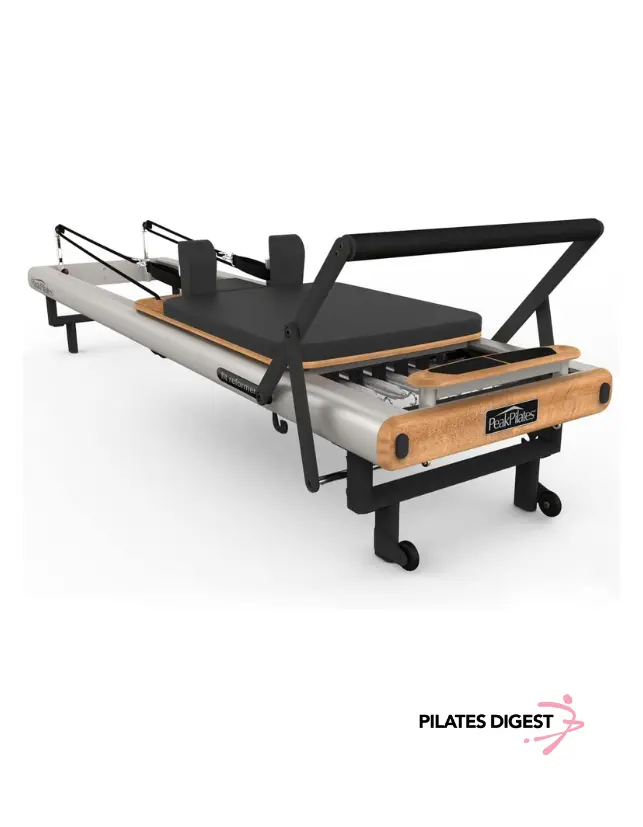 The lowest-priced model in the Peak Pilates reformer line is also the most popular. It is in high-demand and may be out of stock at times. It currently retails for $2,595, and the company takes requests for the fit when it is unavailable. You can leave your email address and be notified when it's back in stock.
You can find this fit Reformer here
What makes the fit Reformer so popular is its versatility combined with quality and sleek good looks. It is a model that rivals many of those seen in studios but at a lower price that many home enthusiasts can afford. It has an elevated frame, set to studio height, to make getting on and off easy for anyone. You can also easily stand this reformer on end for storage.
Some of the features of the fit model include a side-split platform with the option to add a jump board, a locking foot bar, a one-hand gear bar with four positions, a non-slip pad, retractable risers, an adjustable headrest, and an alignment graphic that can be used by teachers and students.
Unlike reformers in the same class and at a similar price point offered by other brands, this model has an easy rope adjustment option. It also has a gear bar that is easier and more intuitive to use and a height that matches what you'll get in more expensive studio models.
MVe Reformer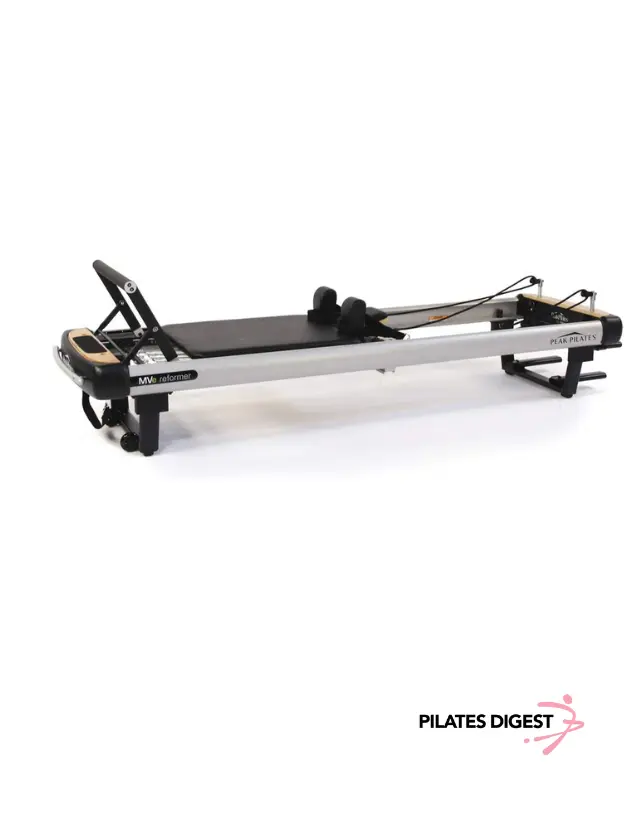 The MVe, which retails at $2,995, is a great option for in-home use and for small studios. The design allows the machine to be lifted vertically for storage, but it can also be stacked. You don't have to remove any parts in order to set the machines on top of each other. Many other stackable models lack adjustable features to make them easier to store, but the MVe still has shoulder blocks, risers and gear bars that can be adjusted by each user.
This model is made from high-quality, powder-coated aluminum that is both light and sturdy. The five springs and four gears allow for multiple intensity and resistance settings for varied workouts and progression. The headrest and foot bar can be adjusted into several different positions for comfort and safety. Accessories you can add to the MVe model include a jump board and a tower conversion.
Artistry Reformer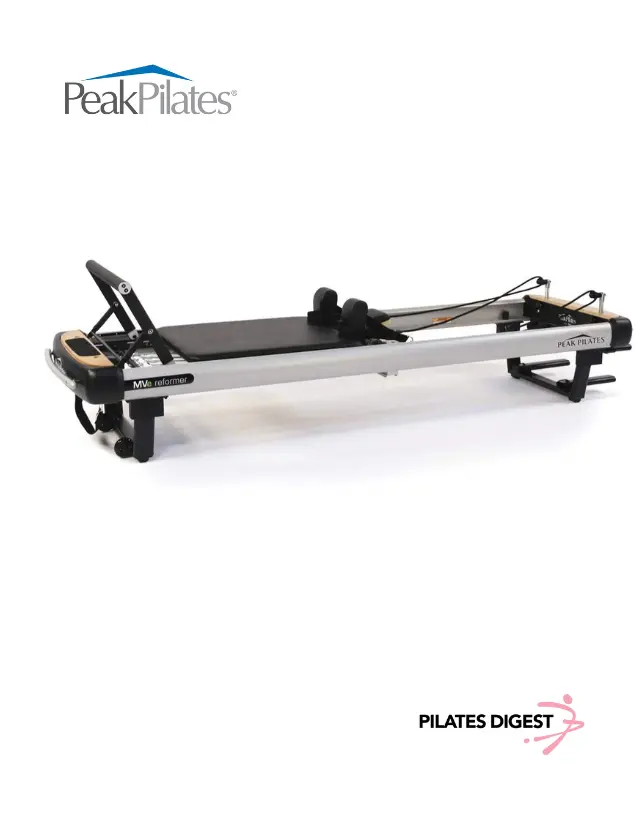 The top model in the Peak Pilates line up is the Artistry. The version with ropes retails for $4,745, while the model that includes vegan straps instead of rope goes for $4,845. The synthetic leather straps and handles are the only difference between the two models.
The Artistry reformer is a truly high-quality machine for both heavy gym and studio use and for home practitioners who want the best. While all of Peak Pilates' reformers are based on the original design of Joseph Pilates, this is the most classical version. It most strongly adheres to his principles and measurements for reformers. It is also one of the most attractive reformers with a solid yet simple and elegant oak frame.
The Artistry models come with the following features:
A five-spring kit, which includes one heavy, two medium and two light springs
A five-spring gear bar
A long and short box accessory
A headrest with three positions and that is removable for cleaning
A foot bar with four positions and a locking mechanism for stability and safety
Retractable risers to switch to tower mode
A spring bar support that reduces noise and makes spring changes smoother and easier
A gear block
Foot straps with safety links
A fixed carriage stop
You can also add additional accessories and packages to the Artistry models. Easily add both a tower attachment and Cadillac package to extend the number of exercises and workout levels that are possible for this machine.
Each of the reformers comes with a lifetime warranty on the structural components, but there are limitations for things like wear and tear or cosmetic damage. The high quality of the machines is guaranteed through authorized Peak Pilates dealers.
You can find this Artistry Reformer here
Reformer Accessories
In addition to the towers and Cadillacs that may be purchased to extend the Peak Pilates reformers, there are several other smaller accessories available. These include a quarter barrel, which is used with the short box to make exercises more stable and secure.
The arm extender is an attachment that decreases the distance between the foot bar and the shoulder blocks and helps with standing and kneeling exercises. A jump board can be added to the end of the reformers for cardio workouts. A side split platform extends the footprint of the machines, adding stability. The accessories package includes a variety of pillows, pads and bars.
Peak Pilates Education
Peak Pilates does more than just offer top-quality reformers at different price points. It also trains instructors in the Pilates methods. You can learn not only how to do Pilates but how to teach others, correct form, design workouts and improve safety.
Students can earn certifications as well, including those for mat and reformer instruction. These certifications prove that instructors know how to use the equipment and are knowledgeable about the Pilates philosophy of conditioning the mind, body and spirit through physical movements.
Both home users and studio owners praise Peak Pilates entire lineup of reformers. These machines are in the spirit of Joseph Pilates' original design. They are made of high-quality materials and are designed to both operate smoothly and durably and also look elegant and sophisticated in any setting.