Best Pilates Reformer – 2022 Guide
Pilates in the U.S. is nearly 100 years old. This form of low-impact exercise has entered the fitness mainstream, and while Pilates' popularity wanes and grows, it isn't likely going anywhere. This style of exercise helps strengthen the core and improve posture, flexibility, and balance.
While doing Pilates on a mat with minimal equipment is adequate for many, using a reformer can provide a more targeted, challenging workout. There are several pilates reformer machines on the market, varying by price, materials, quality, and complexity. Before you buy Pilates reformers, check out the best 2022 has to offer.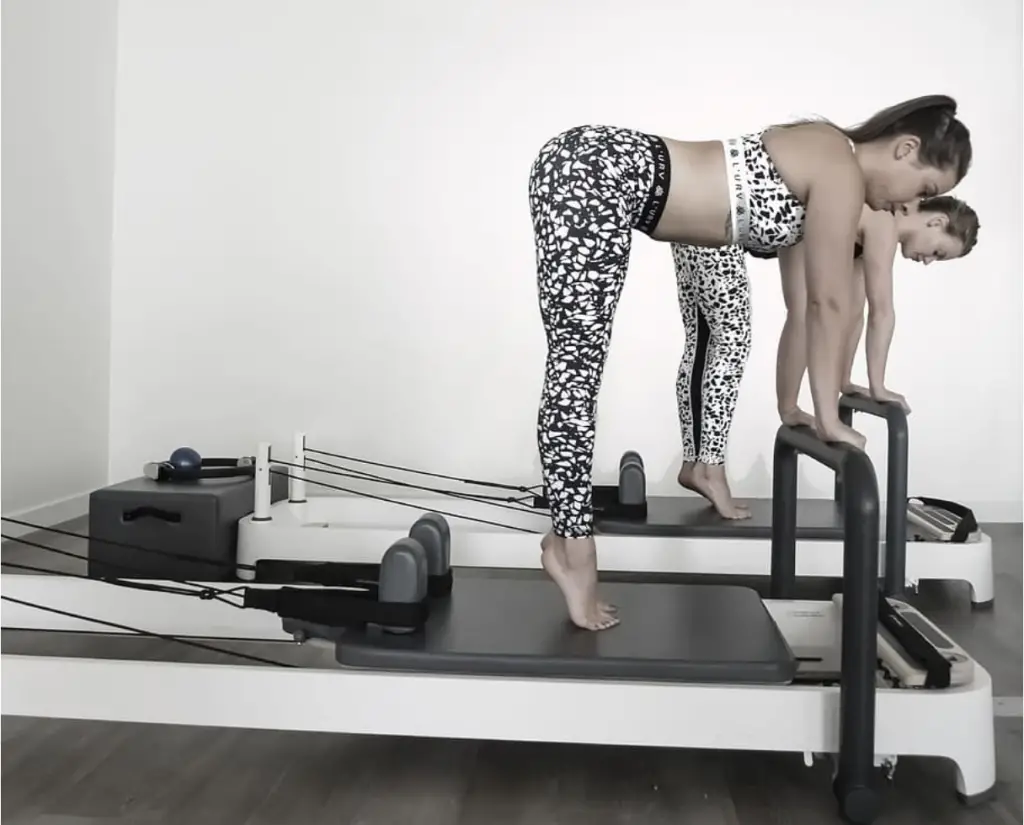 What is a Pilates Reformer?
The creator of Pilates, Joseph Pilates, designed several pieces of equipment to complement his workouts. One of these developed into the machine known as the universal reformer, also known as a Pilates reformer machine, or just a reformer. A reformer is not necessary for doing Pilates, but it does allow for more specific, controlled movements and the isolation of certain muscles.
A typical reformer is made of several components:
The frame. This is like a bed frame, and it has a rolling carriage that moves back and forth on tracks within the frame. Think of the seat on a rowing machine, for instance.
Straps. Straps at one end of the frame are used to hold the body in certain positions, by placing the feet, legs, hands, or arms in them.
Springs. One reason people like using a reformer is the added resistance offered by springs. They can be adjusted to increase or decrease tension in the carriage's motion. More tension means a more challenging workout.
The footbar. At the other end of the reformer from the straps is an adjustable bar for placing the feet or hands, depending on the exercise.
Shoulder blocks. Many machines have these blocks on the strap end to stabilize the body's position on the carriage.
Popular Reformers
AeroPilates Precision Series Reformer 610 with Optional Cadillac (Reformer 610 with Cadillac)
AeroPilates Premier Reformer 700 - Pilates Reformer Workout Machine for Home Gym - Cardio Fitness Rebounder - Up to 300 lbs Weight Capacity
MERRITHEW At Home SPX Reformer Bundle (Black)
balanced body Centerline Pilates Exercise Reformer, Black Upholstery
AeroPilates Precision Series Reformer 610 with Optional Cadillac (Reformer 610 with Cadillac)
AeroPilates Premier Reformer 700 - Pilates Reformer Workout Machine for Home Gym - Cardio Fitness Rebounder - Up to 300 lbs Weight Capacity
MERRITHEW At Home SPX Reformer Bundle (Black)
balanced body Centerline Pilates Exercise Reformer, Black Upholstery
Types of Reformer
There are a few different ways to classify Pilates reformers: by brand, by professional vs. home use, by price, by height off the ground and by extra equipment or accessories included. There are also clinical reformers, used mostly by physical therapists to rehabilitate injured patients.
Cadillac reformers. A trapeze table, also known as a Cadillac, is one of Pilates' inventions. It is a table with a frame over it to which straps are attached. Some of the more expensive reformer machines combine the two functions, so you can convert between trapeze table and reformer.
Professional reformers. The professional, or studio, reformers are simply machines that are designed to be durable and versatile for heavy gym use. Many include a tower, an extra frame over the head of the reformer for additional exercises.
Home reformers. These are essentially the same as professional models but generally less expensive, less durable, and without the tower attachment.
Smaller reformers. Space can be an issue, so some reformers are designed to be smaller or even lower to the ground. Smaller machines can be tipped up for storage, while the lower machines can fit under most beds.
How Much is a Pilates Reformer?
Group reformer sessions in a gym can cost between $25 and $35 each, while individual sessions with trainers may be up to $90. Over weeks and months this adds up to a major expense. If you're into Pilates and do it often, you may consider taking that money and investing it in a home machine.
For home Pilates reformers, you can choose from the most basic, inexpensive designs to top-of-the-line styles and brands, like those used in boutique gyms. The cost ranges quite a bit and falls into similar categories as you'll see with treadmills.
When shopping by price consider durability and stability before choosing the least expensive model. Cheap reformers may wobble or fall apart sooner than those that cost a little more. Expect prices to be anywhere between $399 for the AeroPilates Reformer 266 model to $7,300 for the Stott Pilates V2 Max Plus Reformer with Tower.
Where to Buy Pilates Reformers
You can find a reformer anywhere fitness equipment is sold, including stores that specifically sell home fitness gear and more general sporting goods stores. Big online retailers like Amazon have a wide range of products, as do big box retailers like Target and Walmart.
The companies that make reformers also sell the products directly, generally through their websites. They will have the best information about models and options at different price ranges. They may also have better customer service and assistance figuring out how to use the machines.
Another option may be to target gyms and Pilates studies. As they upgrade their equipment, they may be willing to sell older machines. This can be a good way to get a discount, but keep in mind that the machines will have been heavily used.
What Are the Top-Rated Pilates Reformers in 2022?
Shopping for a reformer can be a daunting task. The best Pilates reformer is the one that has the best quality that you can afford and all the features you need for your particular fitness goals. Not everyone needs a Cadillac or a studio machine. Simpler, less expensive models can be great for home use for most people. Here are some of the top-rated Pilates reformers for all price ranges:
Stott (Merrithew)
Stott Pilates is both a brand of reformer and a style of Pilates developed by Moira Meriwether in 1988. It focuses more on posture and includes different exercises than the original Pilates method. Their reformers are high-quality and on the higher end of the price spectrum:
At Home SPX. Consistently a top-rated Pilates reformer, Stott's home model retails is a versatile machine that is quiet and smooth. It includes extras like a platform extender, an adjustable footbar, a reformer box and DVDs. There are four springs with full tension and one with half tension. This machine has everything a home gym needs and is of professional quality.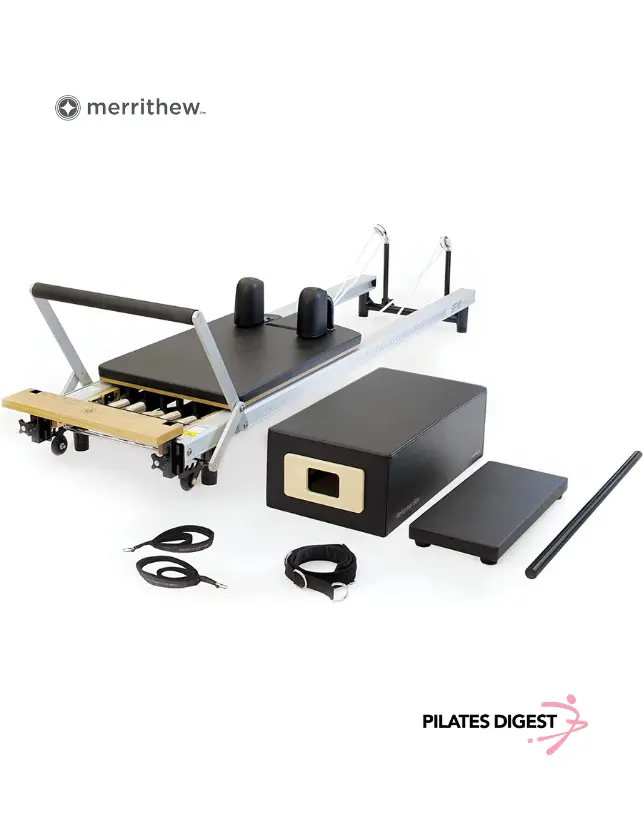 At Home Pro. This model currently retails for $4,499 and is more than most home users need. It includes a converter system to turn it into a Cadillac and even better movement and extension of the carriage than the SPX. This machine is also taller, which is good for anyone with limited mobility.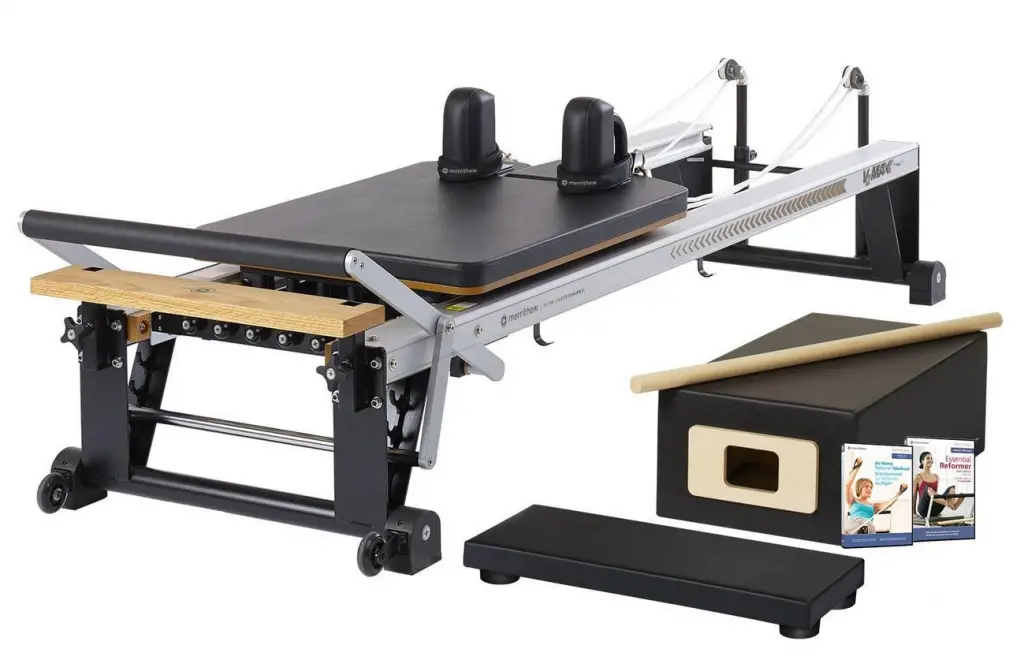 Peak Pilates
Peak Pilates, based in Colorado, offers both high-quality equipment and instructor training. Their reformers are designed to combine Pilates' original designs with modern materials and safety. The more expensive models, called Artistry, are made from wood. The most popular model they carry, the MVe, is metal and retails at $2,995.00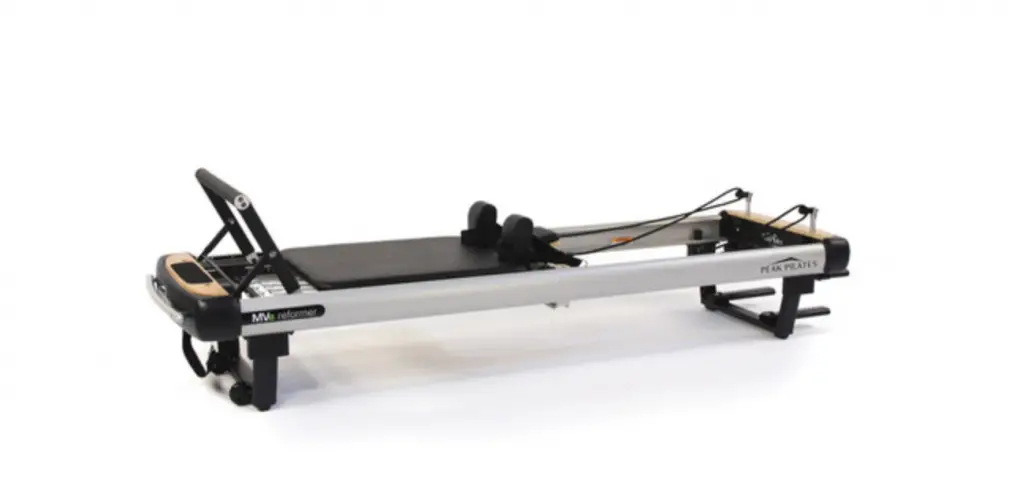 The MVe has great reviews, although the price is prohibitive for some buyers. It is made with five springs and a four-position gear system. It includes adjustable ropes and a headrest as well as double loops both for hands and feet. This model is useful for small spaces, as it is narrower than many others and can be moved easily for storage.
You can see our full Peak Pilates Reformer review here.
Balanced Body
Among the first modern companies to begin making reformers, Balanced Body has been updating the original Pilates design since the 1970s. They have updated the original design using contemporary research on biomechanics and exercise science. Several Balanced Body models are available, from the $2,395 Allegro 2 to the $3,895 Fletcher.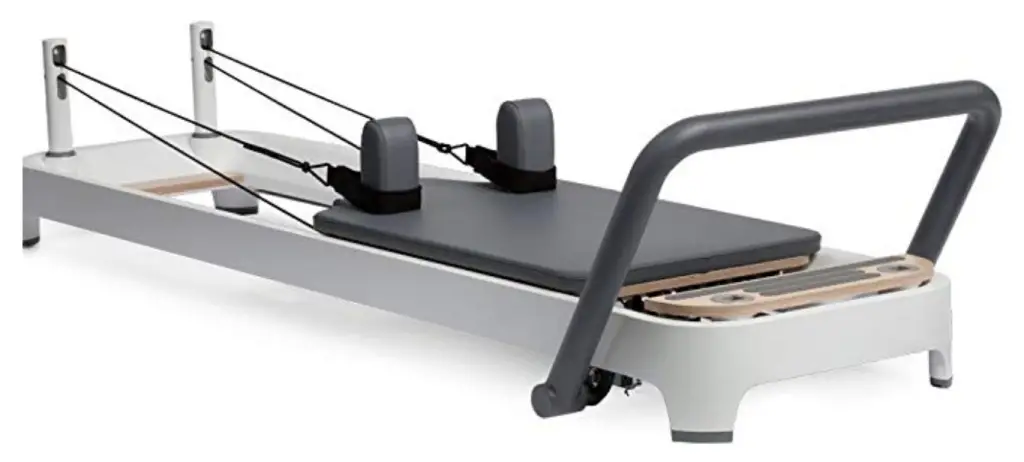 The Allegro 2 is a popular choice and a well-reviewed model for home gym use but is also used in studios. Reviewers say it's user-friendly, easy to start using, smooth and versatile. The machine was specifically designed to be more intuitive, so that it is easier for beginners and also for instructors using it in gyms. There are also accessories that go with this model, so you can make it a more complex machine as you advance in Pilates.
See our extensive Balanced Body Reformer reviews here.
Stamina (AeroPilates)
Stamina makes a wide range of fitness equipment, including its lineup of Aeropilates products. These include several models of reformers that get positive reviews from users:
AeroPilates Pro XP557. This higher-end model retails for $1,499. Made of both wood and metal, it has a feature called the Cardio Rebounder. This is like a vertical trampoline at the footbar end of the machine that allows you to add a cardio routine to a Pilates workout. The rails on this model are longer than most, making it a good choice for tall people.
AeroPilates 266. At just $599, this model is a great introduction to using reformers on a budget. The Cardio Rebounder is also included. It has just three cords, so the intensity of workouts is not as high as with other machines. You'll get DVDs to help explain the machine and with beginner workouts.
AeroPilates Premier Studio 700. The 700 model slots between the two above, coming in at $799 at retail. Reviewers consider it a good value. Constructed of metal and with a Cardio Rebounder, the 700 provides a good, durable workout. Four cords and adjustable straps allow you to increase intensity.
See full AeroPilates Reformer reviews here.
dma Clinical
For a machine that is designed for clinical use, dma products are well reviewed. dma Clinical Pilates provides treatment services as well as training and equipment. They make machines designed for a clinical setting but that can also be used in the home. They also offer fitness reformers.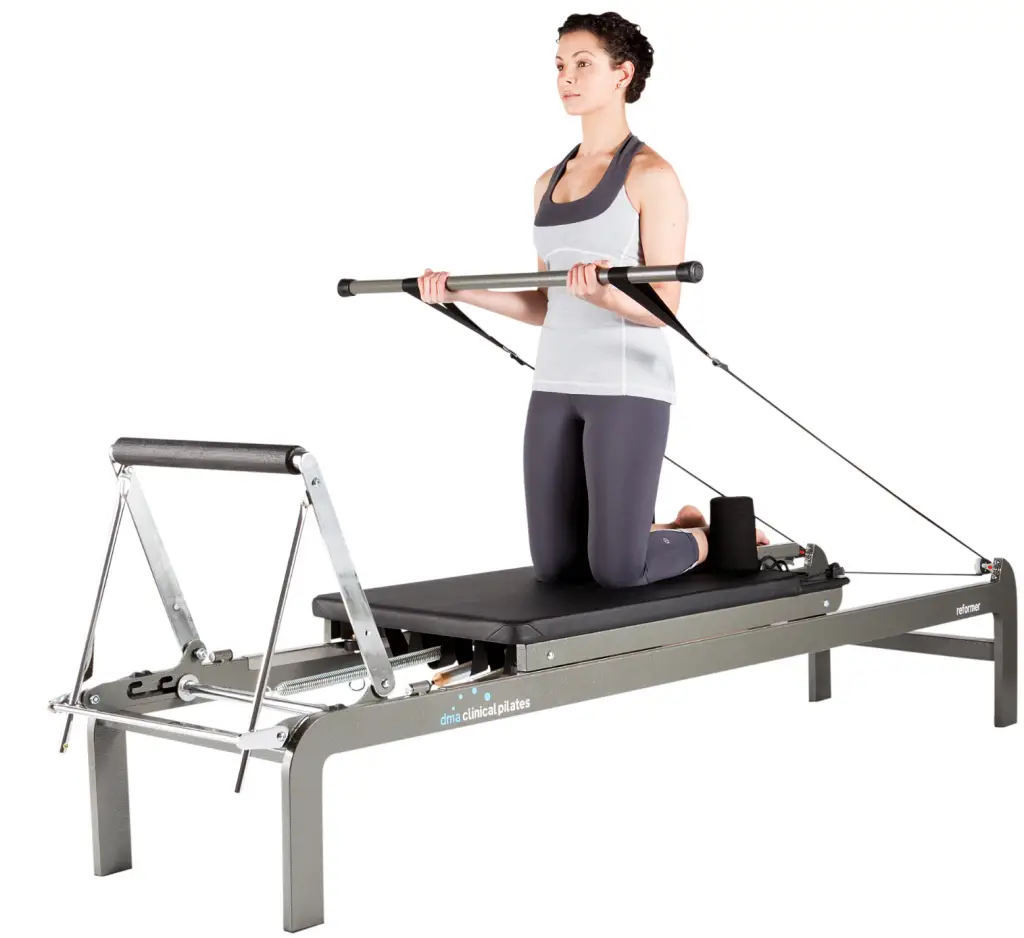 The Clinical model retails for $4,930 and is designed by physical therapists. It is especially useful if you want a machine that is safe and ergonomic but still versatile. Because these machines are intended for clinical use, they are durable and strong. dma also offers a range of accessories that can be used with the reformer.
Read reviews of the dma Clinical pilates reformer range.
IM=X Xercizer
IMX=X Pilates and Fitness trains instructors and offers several certifications. They also sell the Xercizer reformer, designed to be stable and durable for heavy use. Gyms and studios use this model, but it's also a great machine for home use. It retails for $4,395.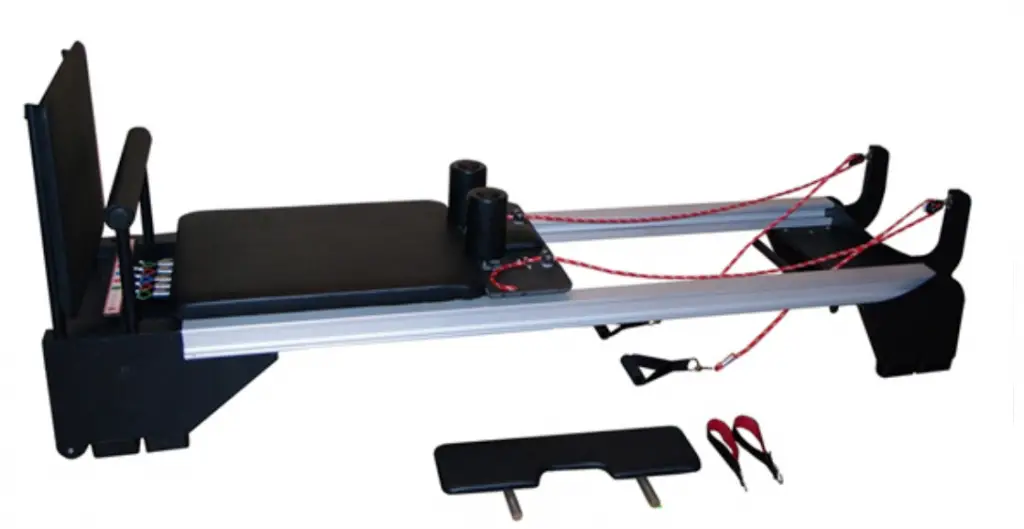 Reviewers love the sturdy design and the fact that it comes with several accessories: a jump board, foot loops, a lumbar bar and handles. The boards allow for standing workouts that can even withstand plyo jumps. Despite its solidity, the Xercizer is actually easy to move out of the way when not in use.
See the IM=X Xercizer Pilates reformer review here:
Basi
Basi, which stands for Body Arts and Science International, was founded in 1989 as a training institute for Pilates instructors. The Basi equipment is designed with the F2 philosophy in mind: a balance between form and function.
The Basi Systems Reformer includes an Enhanced Pulley System. This allows a finer control of the pulleys, gears, spring resistance and angles than many other machines. The carriage is also larger and more cushioned than many other models, which makes it more versatile for larger users and those with injuries.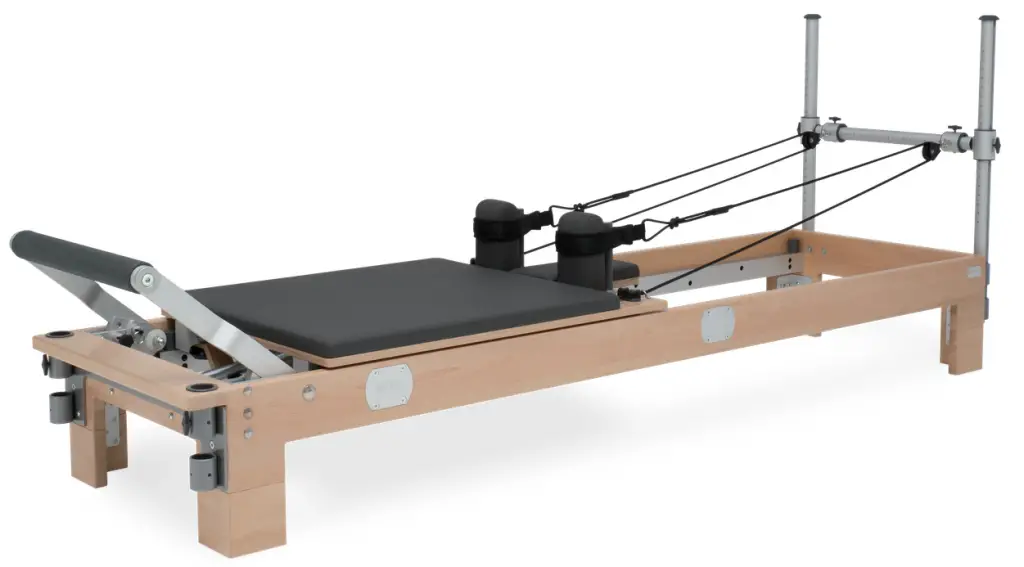 This machine is also versatile in that it can be expanded. Everything can be adjusted, including the height of the machine; you can add an F2 system upgrade, and you can convert the system to a tower. This is a higher-end machine that costs between $4,000 and $6,000.
Read our Basi System Pilates reformer review here.
Elina Pilates Reformers
You can read reviews of European-built quality pilates reformers from Elina, here.
Whether you're looking for a reformer as a beginner building a home gym or you are a trainer buying a quality, durable pro model, there is a Pilates reformer for everyone. These are just some of the best reviewed and highest quality reformers available in 2020. Many more are available to meet every fitness need and budget.