Everything You Need to Know about AeroPilates Reformers
Stamina made a name for itself more than thirty years ago when it began selling accessible, affordable home fitness equipment. With a knack for marketing on home shopping channels, Stamina really took off and built a reputation for quality and reliability. On this page, we review the full range of AeroPilates reformers.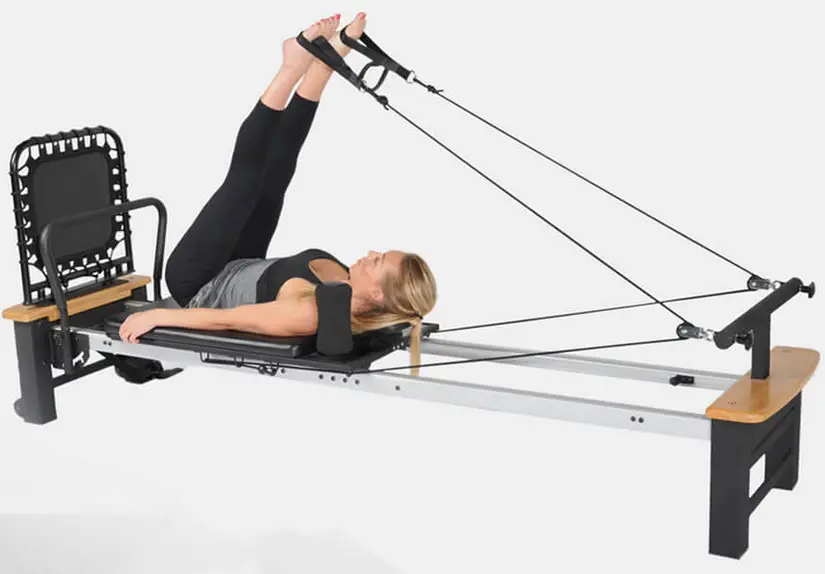 The AeroPilates brand is one of Stamina's most important today. A leader in offering home-use Pilates reformers, the brand now includes multiple models for every price range and for beginners through advanced users. (See the AeroPilates store on Amazon here.)
About Stamina and AeroPilates
Stamina Products is the parent company for the AeroPilates reformers. Founded in 1987 in Springfield, Missouri, Stamina has been producing and selling home fitness equipment for decades. An early popular product, the American Gladiator Home Gym helped build the brand's reputation.
The company was also among the first home fitness brands to use home shopping channels to market and sell their products. Their early piece, the stair stepper, and ultimately the American Gladiator system, proved popular on CVN, a network now known as QVC.
QVC continued to be important for Stamina as it launched the AeroPilates brand on the network in 1997. The company partnered with wellness coach Marjolein Brugman to create the first in-home reformer. The Stamina Pilates reformer brought Pilates into the home and made it more accessible. Before the in-home models, Pilates work with reformers had been restricted to gyms and studios. AeroPilates introduced so many more people to this unique workout.
Today, Stamina continues to be successful in the fitness industry. While it makes and sells a wide range of home-based equipment, the AeroPilates brand continues to be the mainstay and cornerstone of the business.
What Makes AeroPilates Different
Right from the start, Stamina had a unique product with its Aero Pilates reformer. It was truly the first in-home model that made Pilates more accessible and affordable. The company also reinvented how people were introduced to fitness equipment, by demonstrating and selling the reformer on popular home shopping channels. What made AeroPilates special then and what continues to make the reformers unique today include:
An affordable machine that provides a total-body workout
A low-impact workout that is gentle on the joints
A machine that is easy to use, even for beginners
More than 300 exercises on one machine
The Cardio Rebounder, a Pilates reformer function invented by Stamina that adds a cardio workout to the strength training routine
Multiple models for every price point
AeroPilates Reformer Models
Stamina Pilates reformers sold under the AeroPilates brand include several different models, ranging in price from about $400 to $2,500. The Home Studio reformers are designed to be affordable for home gyms, while the Precision series includes models that are sturdy enough for professional use. The Pro series machines include extended rails, premium materials and elevated frames for a more luxurious home experience.
AeroPilates Reformer 287
This entry-level model retails for $399.99 and is great for beginners on a budget. This machine is a three-cord system, the simplest setup for a reformer, and does not include the Cardio Rebounder. The Rebounder can be added as an accessory. Easily fold and wheel the 287 aside for storage.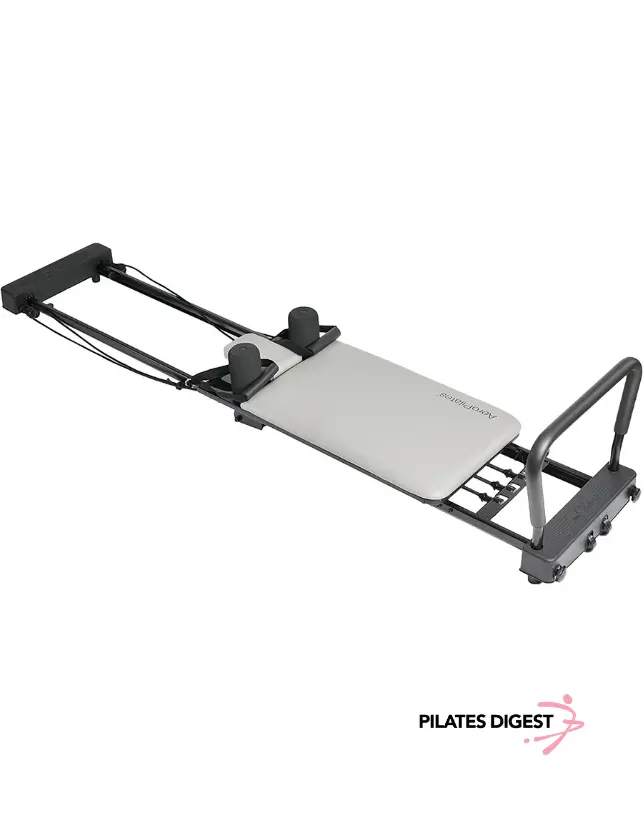 AeroPilates Reformer 379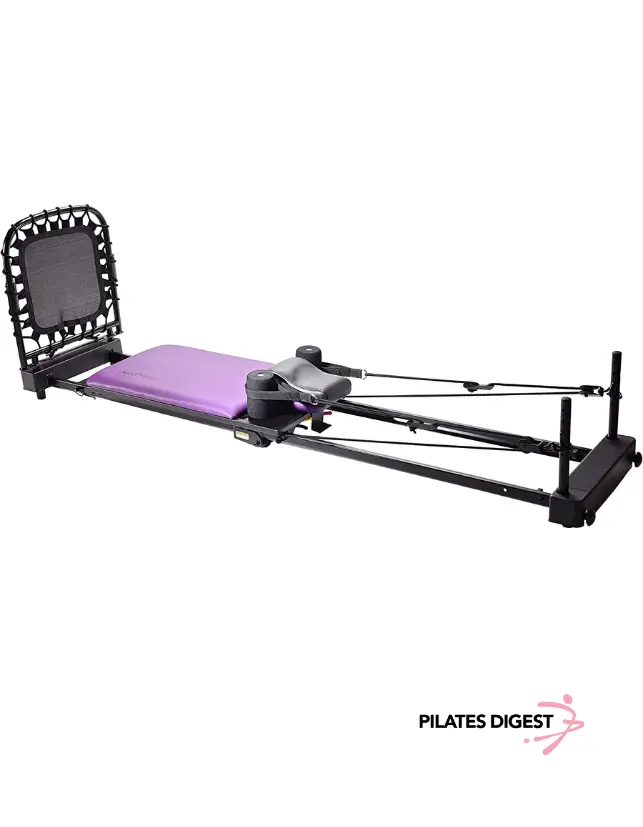 This is a 4-cord reformer with multiple intensities. It has a firmer, padded platform cushion and high-density foam shoulder pads for comfort and proper body alignment. Its patented, larger cardio rebounder has a rounded top for a more varied workout and padded foot bar.
AeroPilates 5-Cord Reformer
Retailing for $529, this model is a little more advanced than the 287. With five cords, it allows you to change the intensity of a workout to a greater degree. This model comes with workout DVDs, the Rebounder, a wider platform, and a standing platform that can hold up to 350 pounds.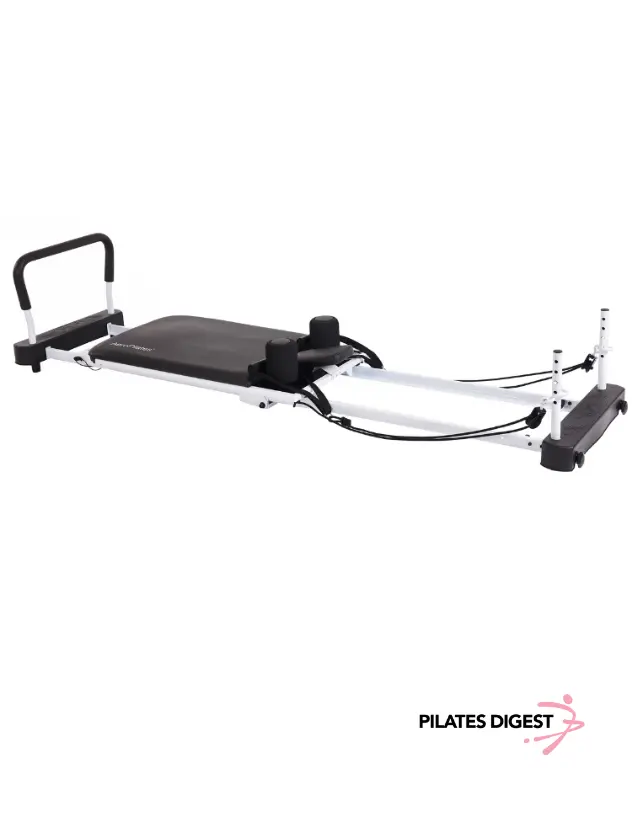 AeroPilates Reformer 266
The 266 is a higher-end, entry-level reformer that retails for $599. It includes the Cardio Rebounder, padded shoulder pads and an adjustable headrest. You'll also get workout DVDs and a frame that lifts the reformer ten inches off the ground for an easier, more comfortable way to get on and off the machine.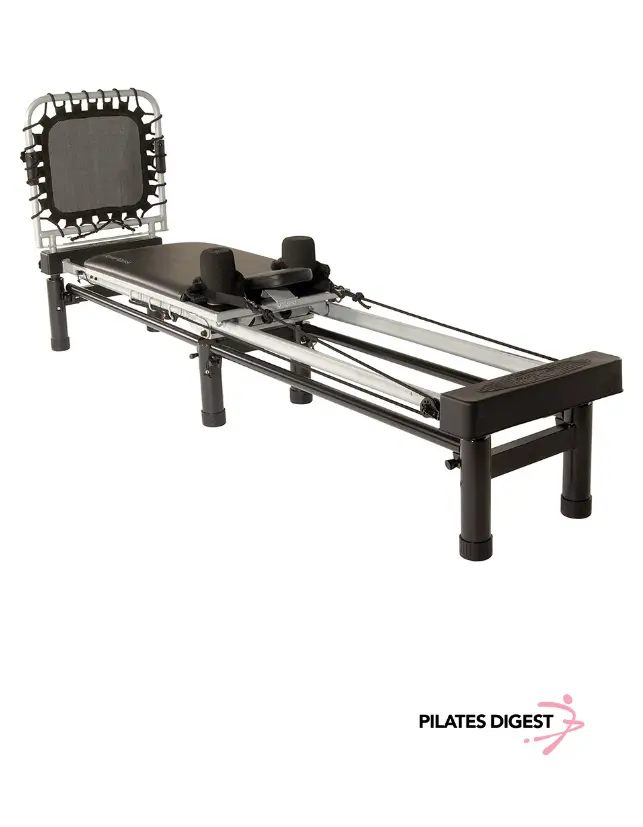 AeroPilates Pro Reformer 5102
Retailing for $699, the 5102 offers more versatility with a pole. This feature allows you to do even more exercises than are possible on the simpler machines. The five-cord system and the sturdiness of the machine allows for standing exercises and a variety of intensities.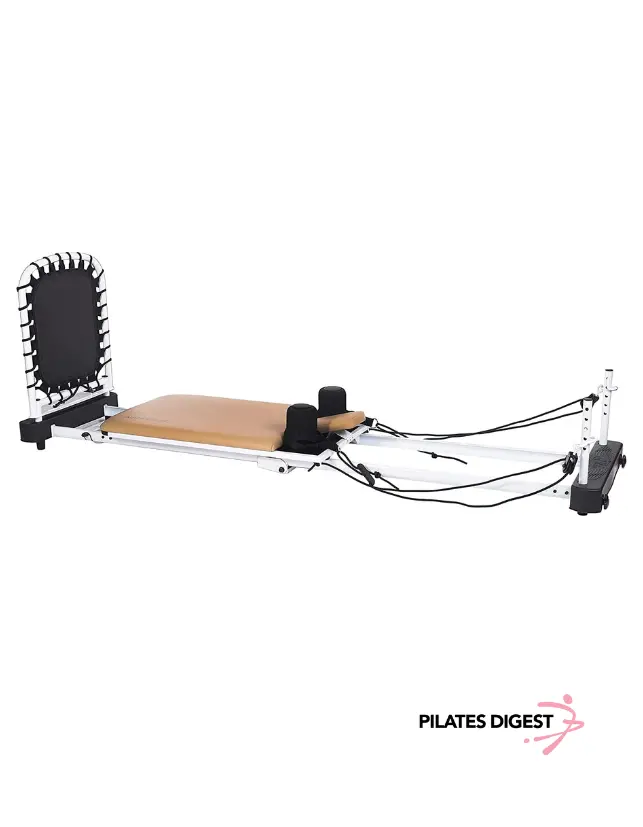 AeroPilates Reformer 651
For $799 retail, the 651 model is a reformer that offers high-quality components, sturdiness and a professional workout for a reasonable, at-home price. There are four cords on the 651 so that you can adjust the intensity of workouts. Padded components make the 651 comfortable and safe, while the DVD includes beginner workouts. For those advanced in Pilates, several additional components can be added to the 651.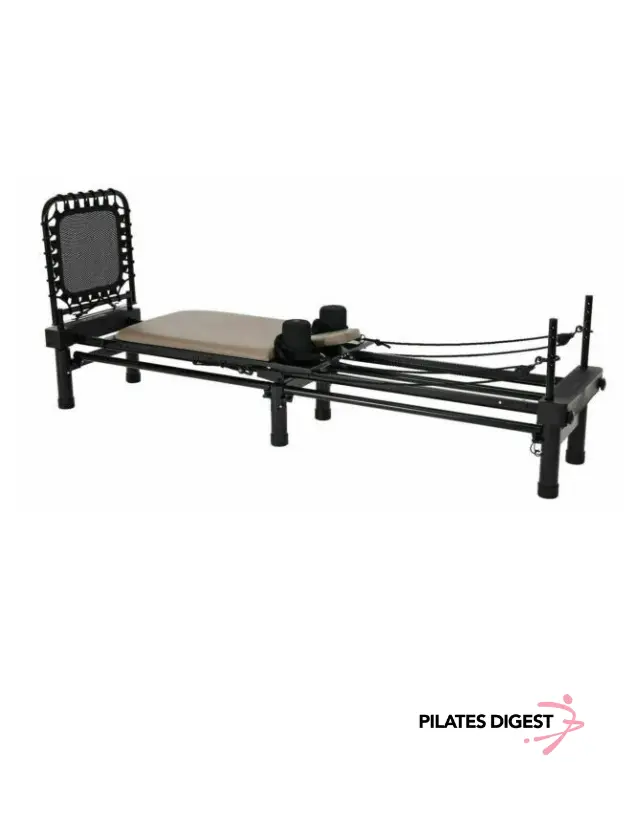 AeroPilates Premier Studio 700
The Premier Studio 700 is designed to offer a studio experience at an in-home price. Retailing for $799.99, the 700 includes a ten-inch stand for easy entry and exit from the machine, an oversized Cardio Rebounder to accommodate all users, and a larger platform and foot bar so you can do more exercises securely. Four cords allow for changing the resistance and intensity of workouts.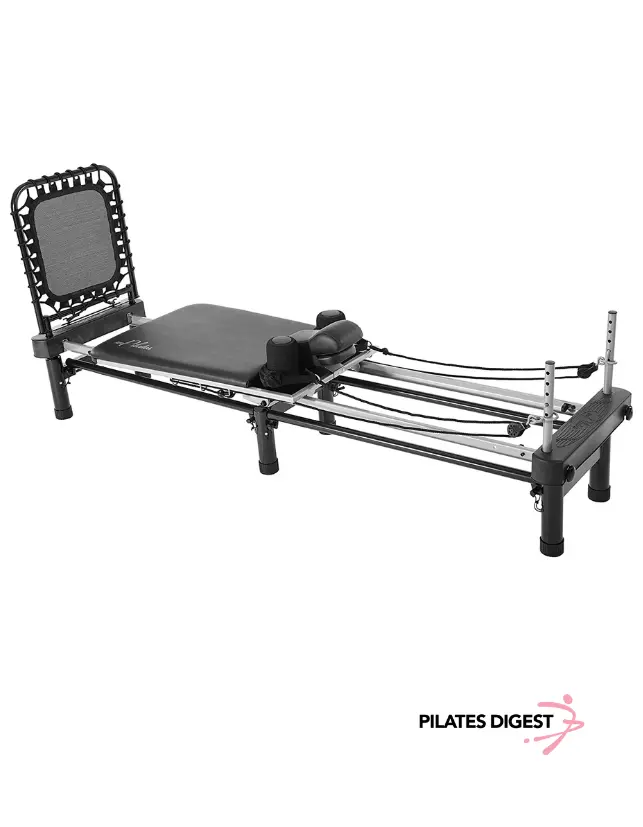 AeroPilates Precision Series Reformer 535
In the Precision series, the 535 retails for $900 and includes four levels of springs instead of cords for more precise variations in resistance. As with the other models in the Precision series, the 535 is designed with aluminum components that allow for greater comfort and smoother movements. You can adjust the straps and pulleys for a customized workout. With the 535 you also get access to Stamina's AeroPilates video packages. The Primer provides a basic foundation for using the machine, while the Basic Workout Package will provide you with exercises and routines using the foot bar and the Cardio Rebounder, which comes with the reformer.
AeroPilates Precision Series Reformer 608
The next model up in the Precision series, the 608, retails for $1,099.99. Enjoy eight different spring combinations and the large Cardio Rebounder for a variety of workouts. The foot bar is adjustable, and the platform is extra-large. The 608 frame is elevated and includes premium materials for smooth rolling movements. Pulleys and straps can be adjusted, and the reformer comes with AeroPilates' most comfortable padding and access to the workout videos.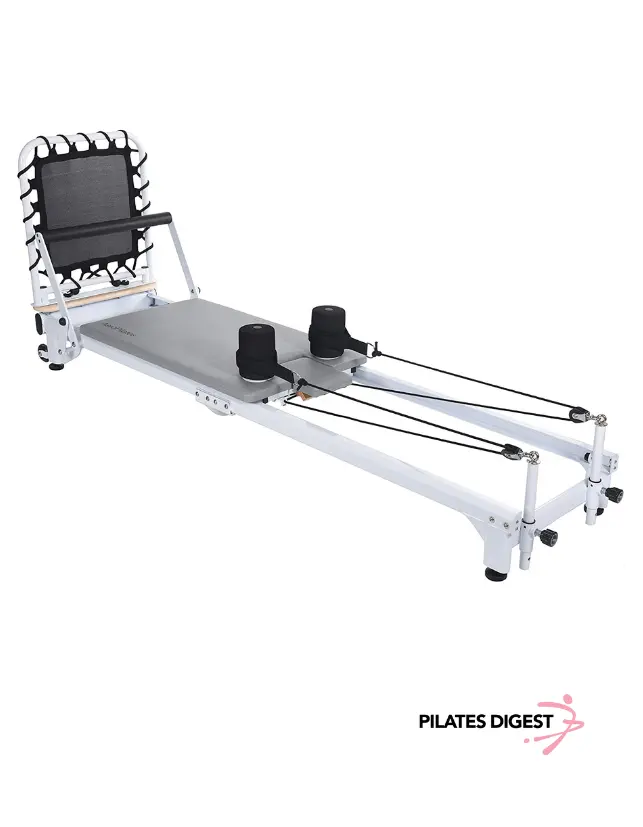 AeroPilates Precision Series Reformer 610
The 610 is similar to the 608 model with some upgrades to materials and comfort. Retailing for $1,499.99, this model offers a professional experience that is still affordable for home use. The foot bar is wider and adjustable. The machine comes with a higher frame. The 610 is also compatible with the AeroPilates Cadillac, which can be purchased separately and added to the machine for extra workout options.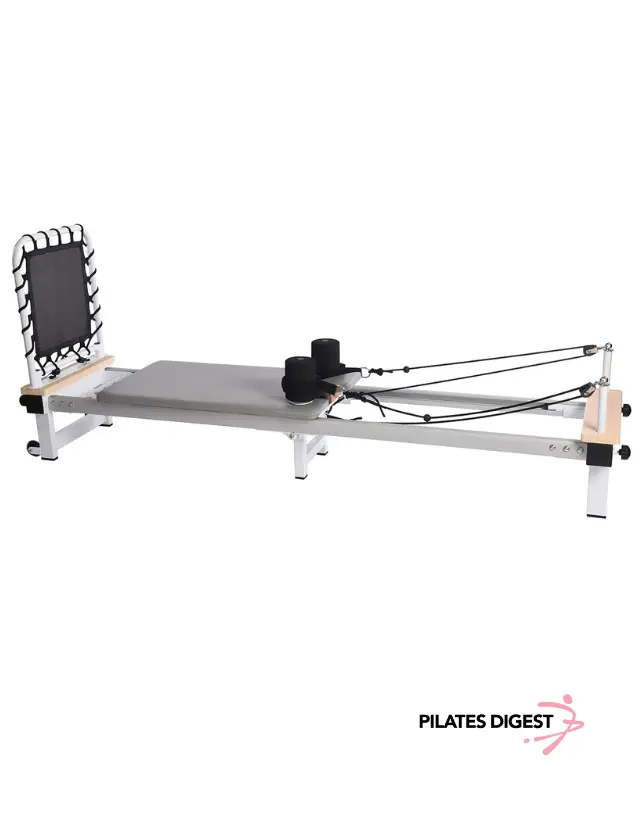 AeroPilates Pro XP 565
This is truly a model for luxurious home use. The Pro XP 565 retails for $1,199.99. It has an extra-long platform for taller individuals, four heavy-duty springs, adjustable pulleys and foot bars, elevated frame stand, a larger Cardo Rebounder and non-skid supports. The frame and materials of the 565 are designed with sturdiness in mind, so this machine can be used at home or in a studio with heavier use. You'll get two DVDs as well as the full-color Pilates workout wall chart. This model can hold up to 300 pounds.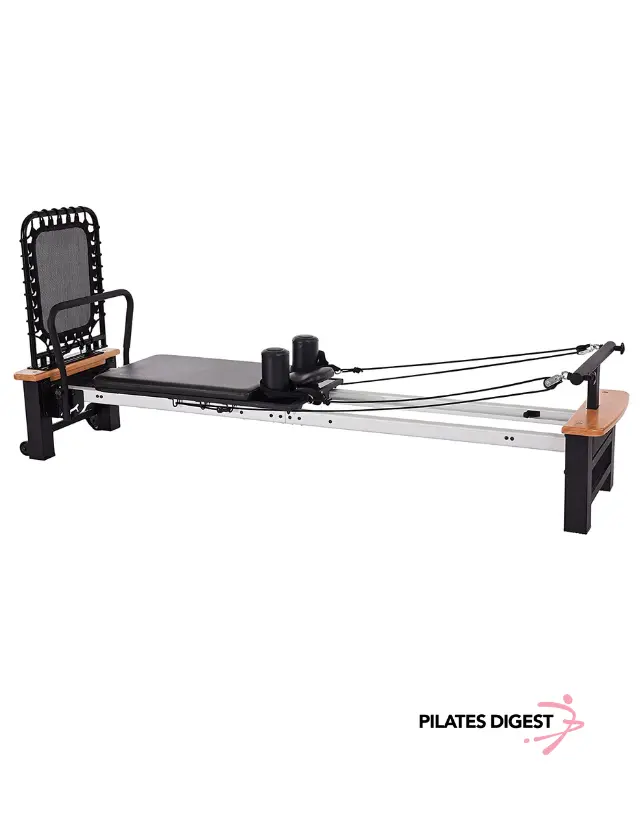 AeroPilates Pro XP556
This popular, high-end model is truly a studio, professional-grade reformer that is still affordable for home use. It is significantly less expensive than models made by other brands with similar features and materials. The Pro XP556 includes extra padding, a longer frame and larger platform, a large Cardio Rebounder and commercial grade bearings for the smoothest movements. You'll have access to workouts online and on DVD with this model as well.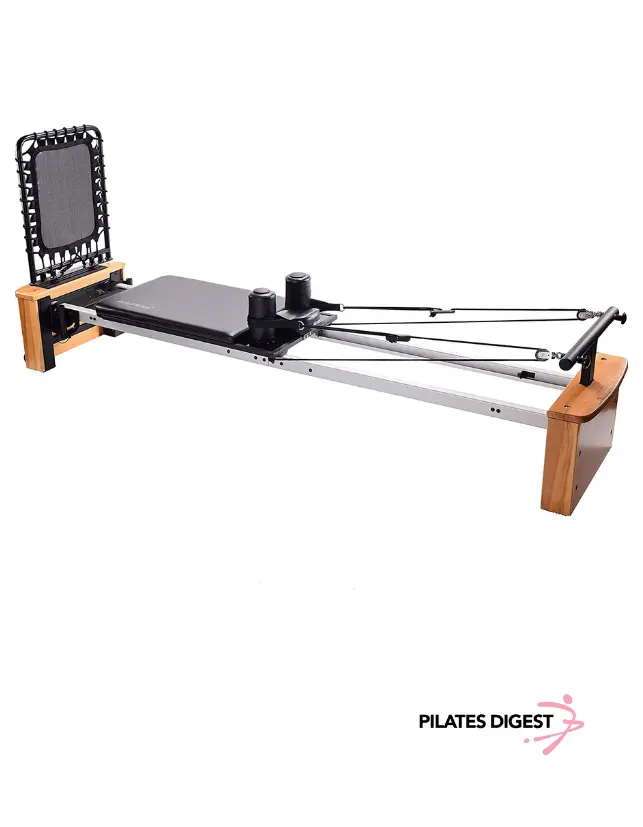 Cadillac Accessory Package
The Precision Series Reformer 610 model is compatible with the Cadillac accessory package. When included with the 610, you get the most versatile Pilates machine available for just $2,498 retail. The Cadillac is a frame and additional accessories, including straps and a trapeze, that you can add to the reformer. You'll get a special DVD to learn how to use this equipment for an endless number of workout and stretching variations. Adding the accessories is easy so you can quickly switch between modes.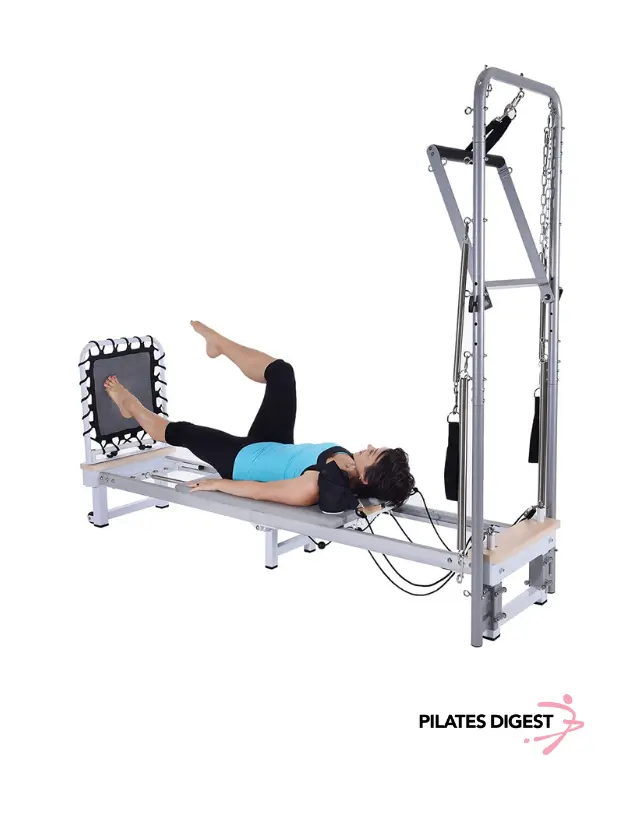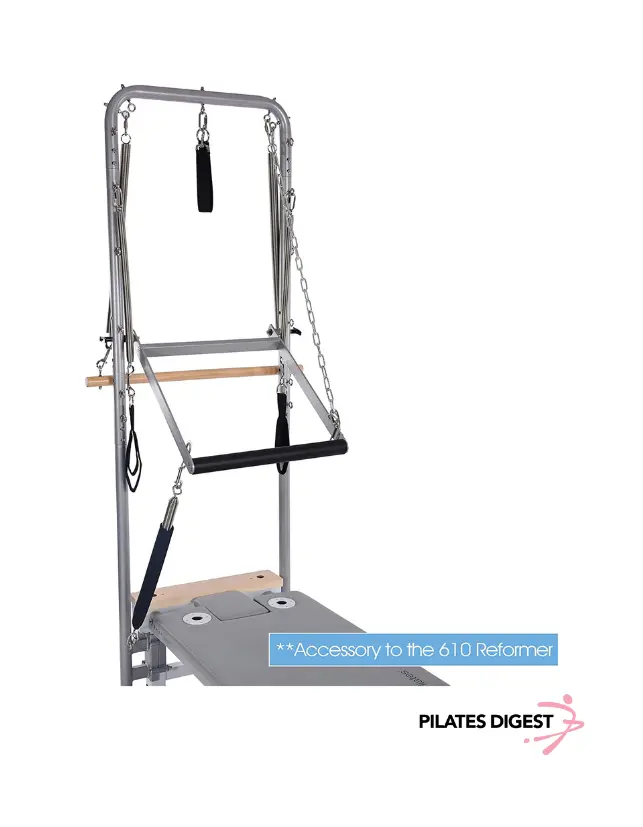 AeroPilates Accessories
In addition to the many reformer models, AeroPilates allows you to extend your workouts with a number of accessories. These include Cadillac extensions, attachable towers, Pilates chairs, box and pole add-ons and spine corrector barrels. You can also buy a stand to elevate the lower-priced models that are low to the ground.
Stamina stands by its Pilates products with a warranty offered with every piece of equipment. You can return defective parts or the entire model within the warranty period to get a replacement or for repairs. Each model comes with its own warranty information, so be sure you understand the terms before purchasing.
The AeroPilates brand is diverse, with a model for every type of Pilates practitioner. Whether you're new to it or an expert and instructor, you'll find an AeroPilates reformer that meets your needs and your price point.